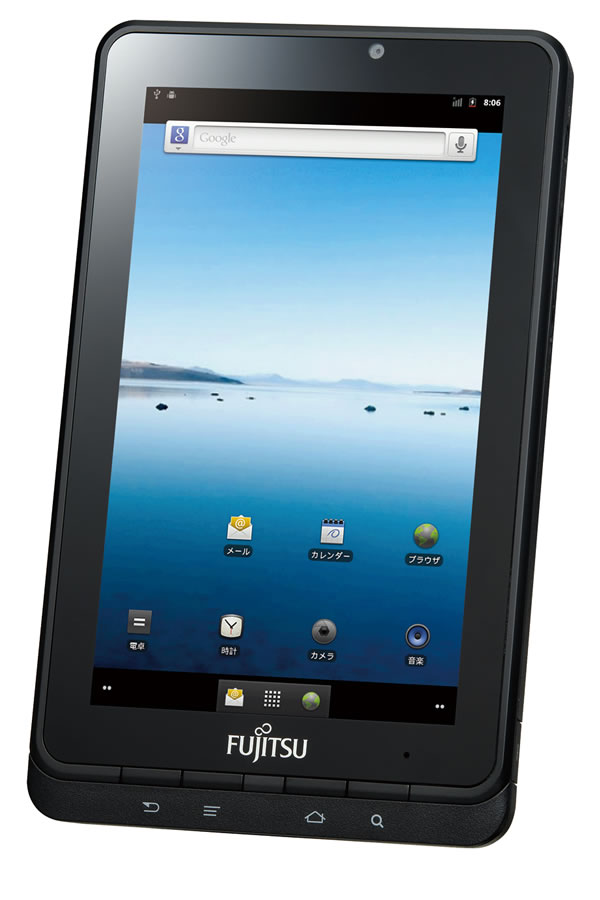 Named STYLISTIC M350/CA2, this is a new 7" tablet from Fujitsu targeting Enterprise users. Specs:
7" 1024 x 600 pixel display
"NX! Input powered by ATOK" character input technology
802.11b/g/n, Bluetooth 2.1
Below is part of statement from Fujitsu:
The STYLISTIC M350/CA2 features a compact form factor(1), equipped with a 7-inch display and a body weighing approximately 420g for easy mobility. The tablet achieves both superior portability and usability, with features such as rapid booting and the ability to select between different character input modes—a numeric keypad, QWERTY, and hand-writing—to gives users the choice that best meets their individual needs. Moreover, the new tablet can be employed in a wide range of scenarios, including as a mobile sales terminal, as a handset for displaying digital catalogs at a retail store, and as an e-book reader in a classroom setting. In addition to offering excellent cost-performance, the STYLISTIC M350/CA2 supports customers in transforming work styles within their companies.